Transcriptomics - The Future of Toxicology prediction
Watch our webinar and learn about exciting new developments in toxicology prediction and how transcriptomics is transforming DILI prediction

Drug-induced toxicity remains a major source of attrition in preclinical and clinical. In particular, drug-induced liver injury (DILI) can be difficult to predict as it often has poor translation from animals to humans and so issues are only picked up during clinical development or post-market approval. In fact, 18% of drug withdrawals from the market are caused by DILI. These statistics have led to a push within the industry to bring testing earlier using more human relevant cell-based models. However, challenges still exist and more accurate techniques are required to improve the predictive capabilities.
The webinar covers our ground-breaking work in the field of transcriptomics. Cyprotex and Evotec have jointly created a fully integrated in vitro prediction platform using 2D and 3D cell-based models combined with high throughput RNA-seq and sophisticated machine learning and artificial intelligence techniques. The company is building the largest transcriptomic database in the world. This will be used to predict the likelihood of DILI risk, mechanistic information and similarity profiles to existing compounds.
Our initial data shows an impressive accuracy of DILI prediction of 82% compared with 70% for a seven read-out HCS-based DILI platform.
---
About the speaker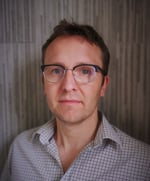 Paul Walker PhD | Head of Toxicology, Cyprotex Discovery Ltd

Dr Paul Walker is the Head of Toxicology at Cyprotex where he is responsible for the development of strategy, innovation and management of client work performed within the Toxicology Group. Paul obtained his Ph.D. from King's College London in Molecular Toxicology being awarded the Tadion-Rideal prize for molecular sciences (2004).
Paul further developed his understanding of molecular biology and toxicology during his post-doctoral years at the University of Manchester with a keen interest in the application of high content imaging and 3D models within this field. Paul joined Cyprotex in 2010 with his research interests focused on the role of drug metabolism in drug toxicity and in vitro assays to predict toxicity in early drug discovery.
---
Watch the webinar