Reducing the risk of neurotoxicity - Trends and future outlook
Watch our webinar and learn about new exciting developments in neurotoxicity

In this webinar, Chris Stock PhD presents on the latest 2D and 3D screening approaches in the field of neurotoxicity with an evaluation of MEA and 3D brain models and how these compare with existing technologies such as neurite outgrowth. Future direction in the use of transcriptomics will also be discussed.
---
About the speaker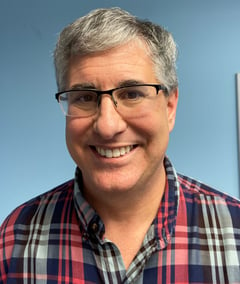 Chris Strock PhD
Director of Scientific Operations, Cyprotex US, LLC

Chris Strock received his BS in Chemistry from Gannon University in Erie, PA. He worked as an organic chemist for DuPont Ag for a few years before getting his PhD in Biochemistry and Molecular Biology from the University of Maryland, Baltimore where he determined the calcium binding sites on the SR Calcium. Following his PhD, Chris was a Postdoctoral Fellow and Research Associate in the Oncology Department at Johns Hopkins University School of Medicine under Barry Nelkin, PhD where he identified CDK5, a protein important in migration of cells in neural development, as an essential molecule for metastasis in numerous cancer models. He then joined Cellumen where he developed his expertise in High Content Screening technology. While there, he specialized in assay development and was responsible for the design and development of High Content HTS Protein: Protein Interaction biosensor assays. He also worked in the HCS toxicology group, developing and optimizing assays for the in vitro toxicology assay, CellCiphr®.
After Cyprotex acquired Cellumen, Chris joined Cyprotex US in Watertown, MA where he has brought his expertise for the last 10 years in the area of HCS assay development, electrophysiology and toxicology. He is the co- chairman of the HESI NeuTox Group for prediction of Seizures using Microelectrode Array. He currently is the Watertown Site Head and the Head of the in vitro Toxicology group and has more than 30 peer reviewed publications.
---
Watch the webinar