webinar -
Novel gene therapies for rare diseases: Evotec and Takeda join forces

Our recent webinar explains why Gene Therapy matches particularly well with the development of treatment options for rare diseases and how Evotec GT is prepared to support these endeavors by its offered services in Gene Therapy.
We also highlight how Takeda Pharmaceutical Company is collaborating with Evotec, with thoughts on the future of Gene Therapy for rare disease research closing the session.
Evotec's Head of In Vitro Gene Therapy, Hanspeter Rottensteiner and Takeda's Head of Global Gene Therapy Research, Vivian Choi host this educational webinar and answer your questions.
Fill in the form below to stream it on demand.
About the speakers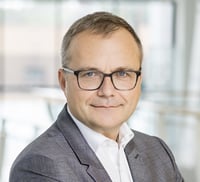 Hanspeter Rottensteiner | Head of In Vitro Gene Therapy - Evotec

Dr. Hanspeter Rottensteiner currently serves as Head of In Vitro Gene Therapy at the newly founded Evotec GT in Orth an der Donau, Austria.
He is a biochemist by training with more than 10 years in academia, and 13 years of experience in Pharma (Baxter, Baxalta, Shire, Takeda) in senior positions, covering all aspects of discovery and preclinical research.
He has significant expertise in drug development of biologics and gene therapies, with a strong focus on rare diseases. He is author of more than 70 publications and inventor on numerous patent families.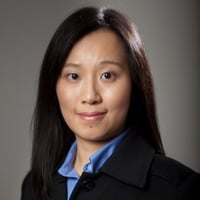 Vivian Choi | Head of Global Gene Therapy Research - Takeda

Vivian has spent two decades in Gene Therapy research at both academic training and industrial drug development settings. Vivian joined Takeda in 2019 through the Shire acquisition.
She is currently the Head of Global Gene Therapy Research, a modality platform group that collaborates across multiple therapeutic areas within Takeda including Rare Disease, Neuroscience, Gastrointestinal and Oncology.
Vivian's main roles include driving the Gene Therapy Research Strategy, leading and advising discovery gene therapy therapeutic programs, utilizing gene transfer, gene regulation and gene editing, and establishing new gene delivery technologies for drug development through internal research and external collaborations. She was previously the Head of Gene Therapy Research, US at Shire since 2015. Prior to that, she was an investigator and global project team lead at Novartis Institutes for BioMedical Research where she led multiple ophthalmic gene therapy projects, as well as establishing the platform for developing rAAV vector as a modality.
She received her Ph.D. in Pharmacology from University of North Carolina at Chapel Hill studying recombinant AAV vector biology and its application in gene therapy. She received postdoctoral training in Genetics and Immunology at Harvard Medical School investigating natural and artificial nuclease-induced genomic DNA double strand breaks and the intra/inter chromosomal DNA repair mechanisms in gene editing, using the immunoglobulin gene as a model system.
Watch the webinar!
---