Cell Therapy and Preclinical Development
A two-part educational webinar on cell therapy
Cell therapies have come of age, with nearly a dozen or more products commercialised globally and approximately one-thousand clinical trials underway. With an evolving regulatory environment and due to their unique and complex nature, cell therapy candidates present significant development challenges beginning in the preclinical phases of development.
In this two-part webinar, Evotec's expert Nicoletta Garbati and Rigenerand's Scientific Founder Prof Massimo Dominici* will provide an overview of cell therapy in preclinical development and oncology cell therapy with case study examples.
* As of 30th May 2022 Rigenerand Srl, a leading cell technology company, is part of Evotec. Read press release.
Key discussion points:
Part 1 - Cell Therapy and Preclinical Development
Presented by Nicoletta Garbati
Review the ATMPs classification
Review the GLP assessment pathway to a CT IND/IMPD submission vs. Standard Toxicology study
Describe the Cell Therapy study design
Outline tools to assess the distribution, persistence and shedding of cell therapy products in target and non-target tissues
Part 2 - Cell and Gene Therapies for Cancer: From Concept to Clinic
Presented by Prof. Massimo Dominici
Somatic Cells-based Therapies

Gene Modified Somatic Cell Based-Therapies

Gene Modified Immune Cell Based-Therapies

From Research to Clinic: The Rigenerand Cell Factory

The Attrition Rate in Developing Cell and Gene Based-Therapies
About the speakers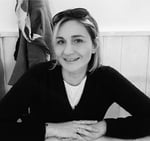 Nicoletta Garbati, PhD, Research Expert, Safety Assessment, Evotec
Nicoletta is a research expert with eight years of experience in neuroscience disciplines and 10 years in the preclinical area.
She joined GlaxoSmithKline in 2000 for a PhD studentship in "Biotechnology applied to Biomedical Sciences" (four years course) and in 2004 she started her career in drug discovery as a team member for the lead validation of programs involving ion channels as a target, within anxiety and depression therapeutic areas. She joined Safety Assessment in 2010 as a Study Director and technical team member for the design, elaboration and reporting of preclinical toxicology and safety pharmacology studies, in compliance with GLP requirements, data integrity guidelines and legal and ethical obligations related to animal sciences.
Nicoletta has a degree in Biology from the University of Padua, Italy, on Gene Therapy of Cystic Fibrosis.
She currently works in the Regenerative Therapies area and preclinical development of cell therapy studies at Evotec. She is based in Verona, Italy.

Prof. Massimo Dominici, MD | Scientific Founder, Board Member & Consultant, Rigenerand

Prof. Dominici is currently Director of Medical Oncology at the Policlinico of Modena, Full Professor of Medical Oncology, Head of the Laboratory of Cellular Therapies at the University of Modena and Reggio Emilia in Italy.
He is also Director of the Residency School in Medical Oncology and Faculty of the PhD School of Molecular and Regenerative Medicine at the same University. He has more than 160 published papers with over 25000 citations.
View Cell Therapy and Preclinical Development webinar